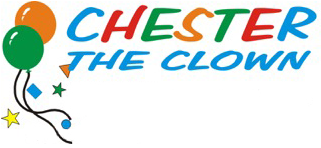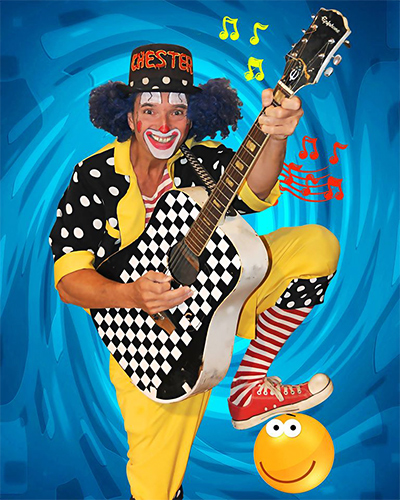 About Toronto's Favourite Clown — Chester The Clown!
Hello, I am Robert Bichard, known to many in Toronto, Brampton and Hamilton as "Chester The Clown." I was born and raised in Hamilton, Ontario. Since the age of 18, I've been entertaining audiences with music, and for the past 25 years, as a professional clown.
From a very young age, I discovered I was musically inclined and joined my first band, where I played bass guitar, lead guitar and keyboards. I'm also accomplished at acoustic guitar, which I use in my music and comedy shows, where I sing silly songs to the delight of everyone — young, old and everyone in between!
Book Chester The Clown
Call me today to bring Chester The Clown to your birthday party, company outing or other special event! Chester can also bring along one of his friends, including Petunia or Peaches.