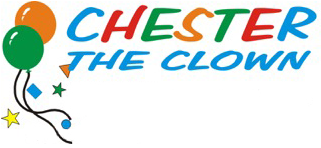 Frequently Asked Questions
Frequently Asked Questions for Toronto's Favourite Clown, Chester The Clown!
Welcome! When planning any type of school function, birthday party or special event, there will always be questions. After all, you're wanting to make the occasion perfect, fun and exactly as you imagined. Creating a fun atmosphere and making memories is what I do best!
While I've answered some of the most common questions on this page, please feel free to call me if you have a specific question or need help planning the perfect get-together.
Q: What age does your magic show cater to?
Since I cater to a wide-ranging audience, from kids to corporate events, I bring all the magic tricks to the party and only perform those which are age appropriate.
Q: What areas do you serve?
I perform in Mississauga, Brampton, Hamilton, Toronto, Milton, North York, Markham and the surrounding areas.
Q: Can you entertain the adults too?
Absolutely! Getting mom, dad or any other unsuspecting grownup into the show is one of the best ways to get everyone involved. One of my favourite gags is to turn them into Ontario's top Elvis or cone head impersonator — guaranteed laughs for all!
Q: Is there a limit on the number of kids I can invite?
No. But, for parties of more than 14 kids you may want to choose the two-hour show to ensure there is enough time to involve every child.
Q: How long does the party last?
Generally an hour to two hours, although I can extend this for larger groups, or your particular preference. Please let me know the duration you prefer at the time of booking.
Q: Will the bouncy inflatable fit in my house?
Measuring in at 8'x8' and five feet in height, the smaller bouncy inflatable easily fits into most homes. Simply move the couch or coffee table and we're bouncing! I also have a 12'x12' bouncy inflatable to accommodate more fun.
Q: Can I rent the bouncy inflatables separately?
Yes, each of the 8'x8' and 12'x12' bouncy inflatables can be rented separately.
Q: Will the train fit in my house?
Since the track is only 6.5' in diameter, it can easily go around a coffee table or kitchen island without any problem.
Q: Will the roller coaster fit in my house?
I can set up the roller coaster to go down a hallway, or outside if the weather permits.
Q: Can the equipment go outside in my backyard?
Of course! Let's have some fun in the sun!
Q: Does Chester The Clown complete background checks?
Absolutely. The safety and wellbeing of children is of the utmost importance. Chester The Clown and any other participants complete a police background check per the Police Vulnerable Sector Check of the Hamilton Police Service.